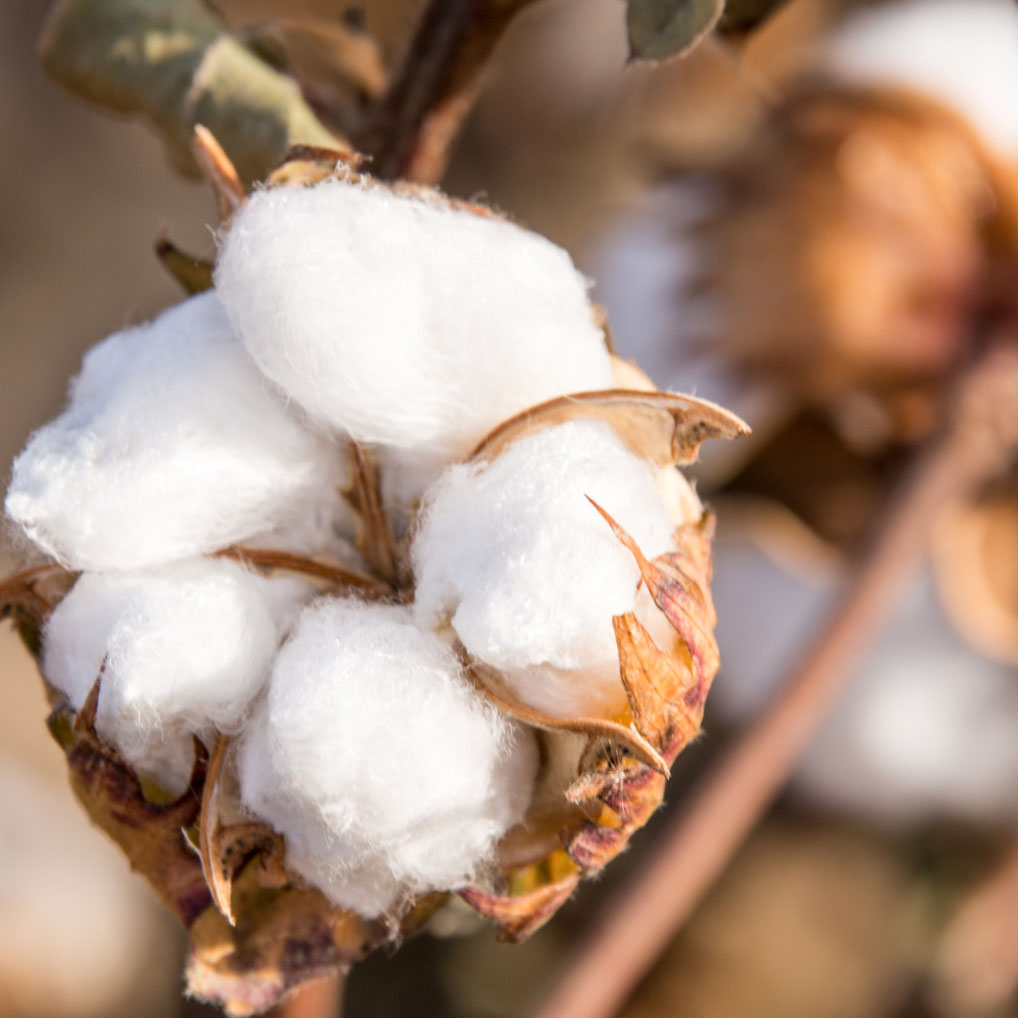 Single Fabric Hammock is made of pure, high-quality cotton The hammock provides extreme comfort and the number of suspension contributes to the durability of this product.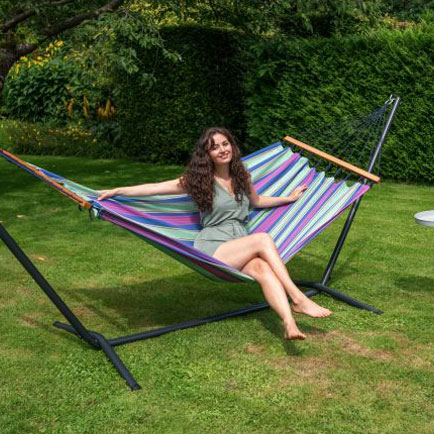 Single size: Our Hammock fits one person or relaxing on any outdoor or patio seating. Overall Length: 156 inches Maximum carry capacity iss. 120kg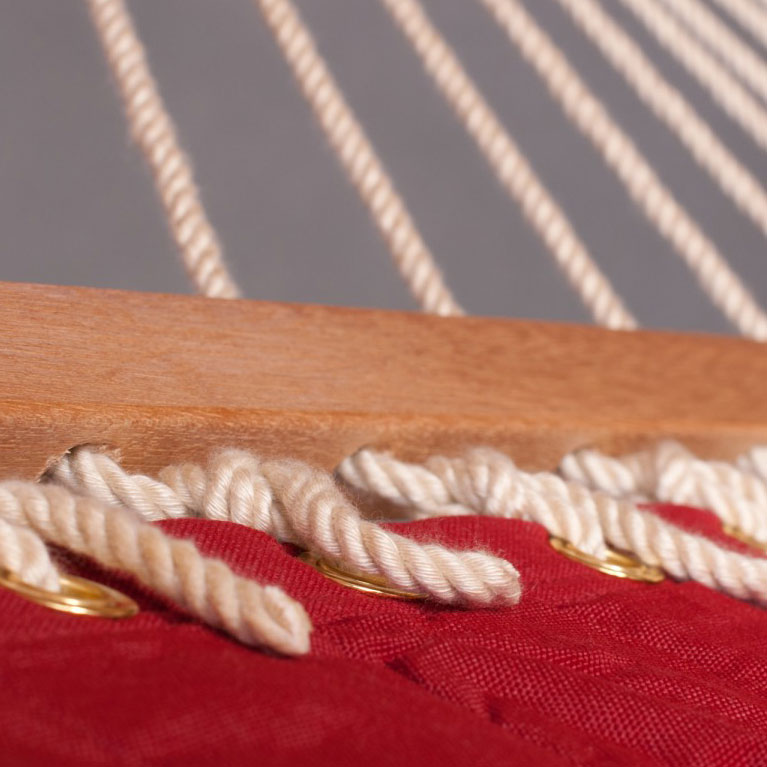 Our hammock comes with premium hardwood spreader bars and a 13 link-chain on either side that helps in easy-adjustment. SlackJack's luxurious products are incomplete without the deluxe hardwood spreader bars that make the products extra-long lasting.